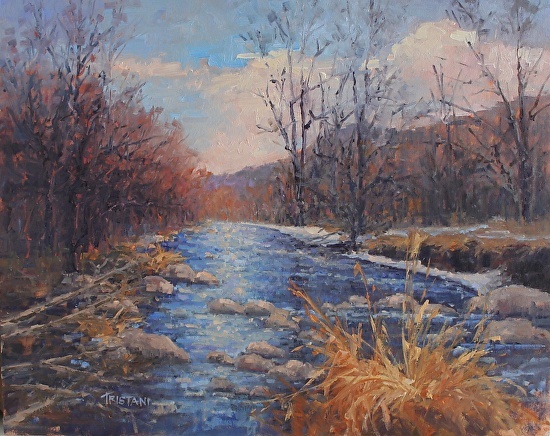 I paint because I see the hand of God in the landscape, 
the colors so lovely as they recede into the distance,
the light so vibrant as it dances into the shadows.
 
What once was grey now radiates purple,
and brown now glows red and gold. 

Every moment is a potential painting...
 no blossom along the road  or fresh produce at the market
 is exempt from finding itself poised under a spotlight, begging to be painted. 

I paint because I live
and I am more alive because I paint.